Refinery29 Newsletters
About
How the redesign of Refinery29's newsletters drove to higher click thru and the company's first Webby Award.

Goals
User's goal: to quickly scan Refinery29's newsletters and click on the stories based on what relates to them.

Technology's goal: to create a scalable modular sytem that allowed editors to create new email templates without technical support.

Business's goal: to drive traffic to the site (to read or to purchase)

My Role
·UX Design
·Visual Design
·Production Design
The challenge
As Refinery29 had relaunched it's brand indentity and website, the marketing team decided it was a great opportunity to redesign all the emails they sent to the readers:
Welcome emails




Editorial Emails




Dedicated Sponsored Emails




Shops Emails
Research
After conducting research that included stakeholders interviews, competitive analysis, email analytics and layout A/B testing, we algined on solving for three key insights:

1. Inconsistency on branding across all emails.
2. Inability to read emails on mobile devices.
3. Difficulty of manually building the emails by the editors.

Analysis of our current templates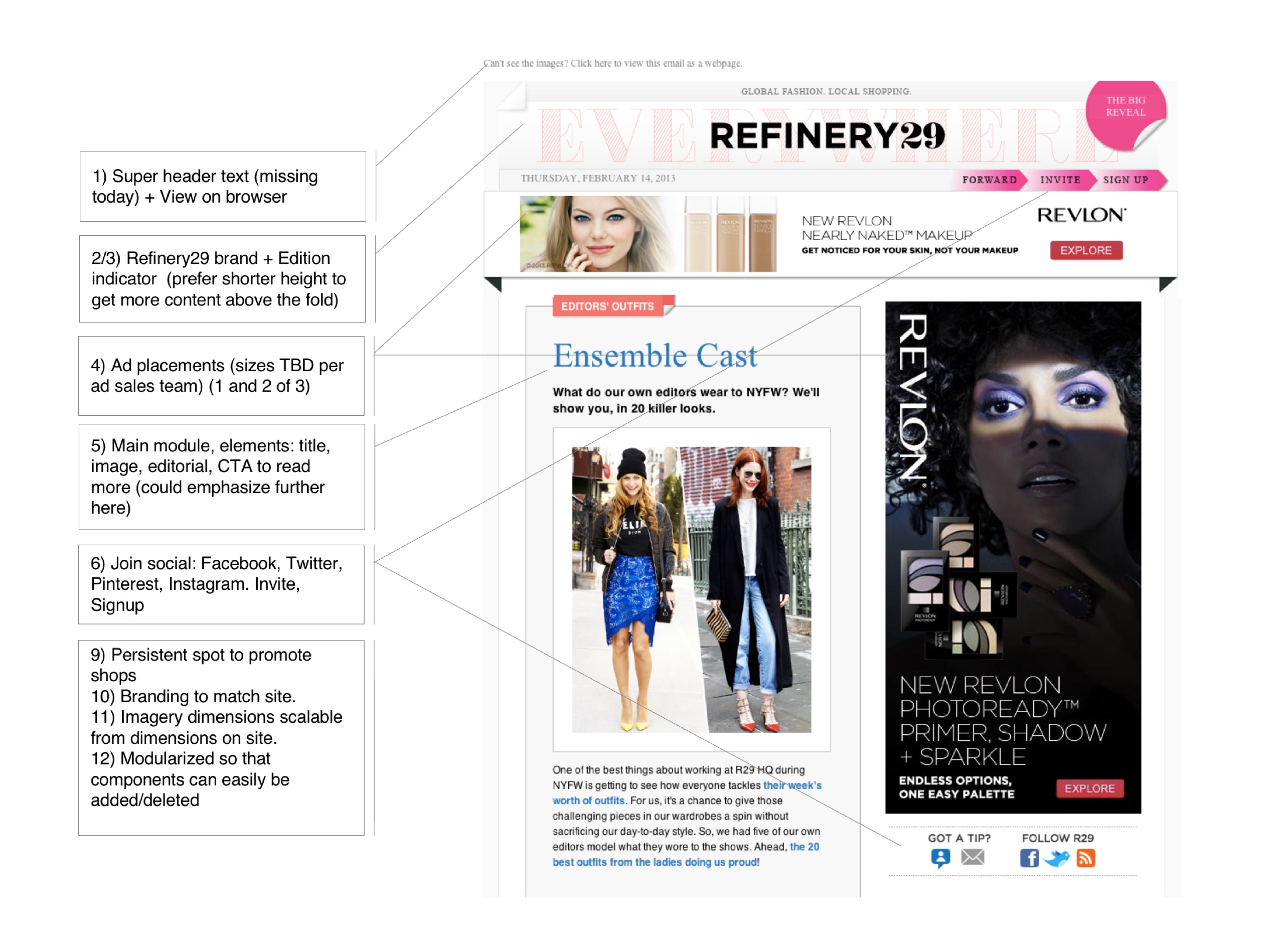 Mobile comparison of our emails on vs. competitors



A/B testing on Layout and CTA's
Design
Because I was working with content, I decided to approach this challenge as an editorial problem. The first thing I decided to work on was the grid layout. This helped us:

Figure out the type of modules we could design.

Understand how we could design a responsive template.

Make sure we had space for the advertising banners.
Based on this criteria we decided on a 680 grid that could a 300*600 banner, allowed for a good number of modules based on a single shape, and adapted to 320 mobile screen size.

Since we had just launched a new experience, we decided to design the modules based on what we had built for the website.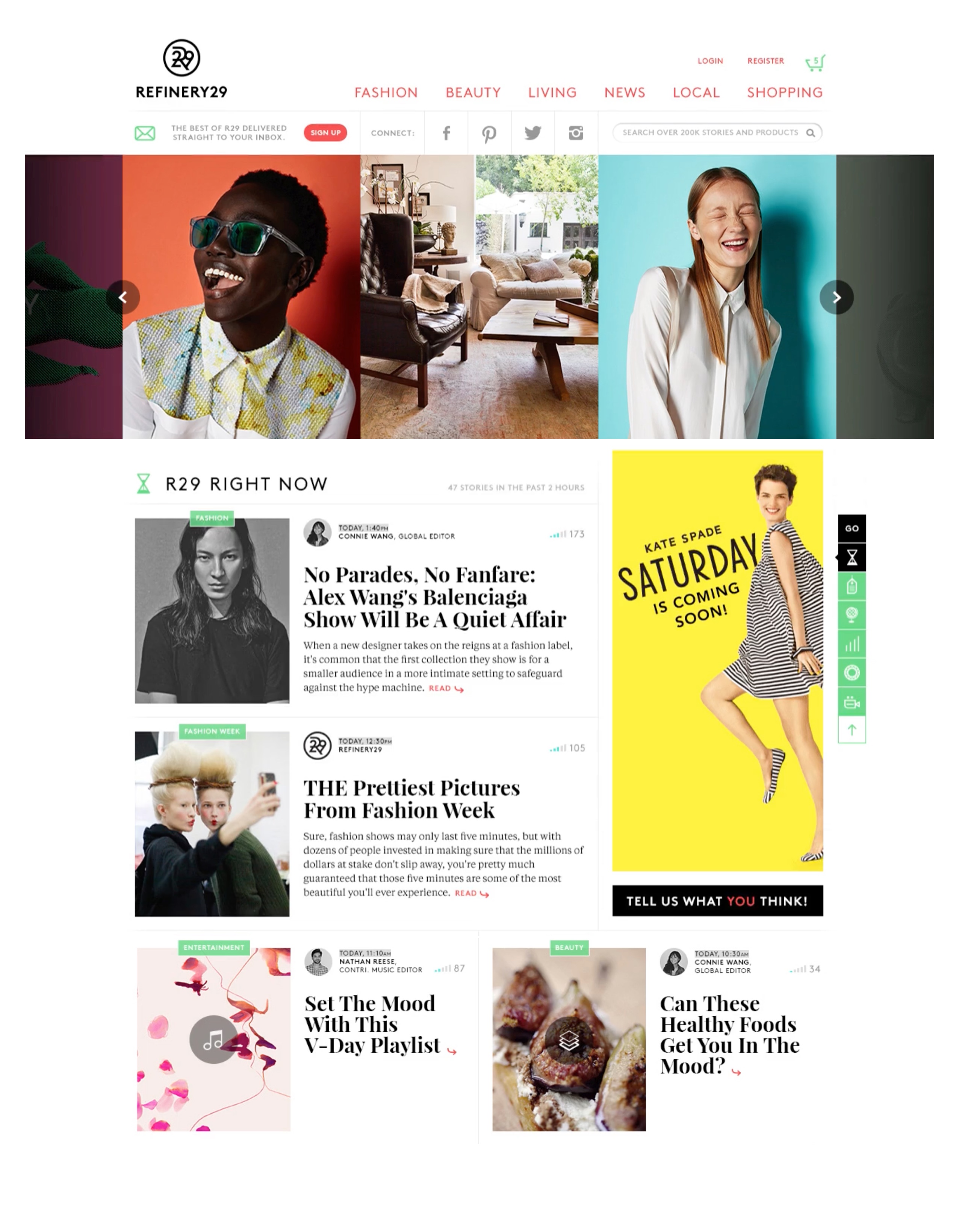 Because the main elemets of the modules were the image and the titles, we made a conscious effort to identify the web safe fonts that translated our editorial style.


And we then designed a number of modules that would fit the grid and could host the diversity of the content the editors were adding to the emails.

The solution

Once we had the grid and the modules we put together a couple of example emails based on the templates the editorial team had requested.

Welcome Emails

Editorial Emails


Dedicated Sponsored / Shop Emails
Results
The marketing team decided to launch each of the the emails as an A/B test comparing them to the previous templates. The result was overwhelmingly positive in terms of Click Thru on each of the new modules we had designed (some times up to 60% increase), specially on mobile devices (up to 80% increase). It cut by half the amount of time needed to build the emails. It also allowed Refinery29 to win its first Webby Award in 5 years.

---